ShipLoad – The ship Trim and Stability Calculator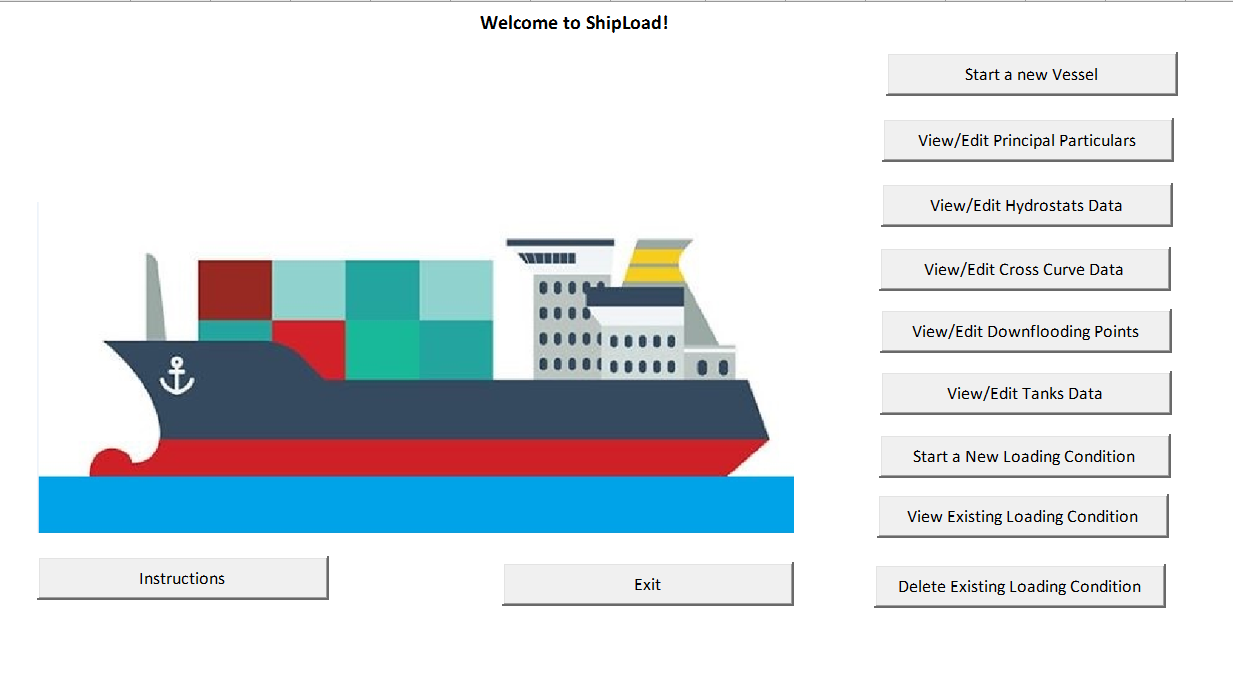 Introduction
Welcome to ShipLoad – the excel based Ship Trim & Stability Calculator. This app can be used to
Calculate Draft and Trim of a Vessel
Stability – IMO Criteria for Ships/Barges
These calculations are very useful during loading/unloading of a vessel, and also for planning vessel operations. It can be quickly deployed, and gives fairly accurate results.
What input is required to run it?
The user needs to do a one-time effort of entering the following:
Principal Particulars
Hydrostatics (zero heel and trim)
Cross Curve data (zero heel and trim, VCG can be varied)
Tanks data and geometry
Downflooding point data
The above inputs are required to be entered to create the vessels' database.
Snapshots
Video
A youtube video is to be found below (the video is of the beta version, the latest version :
Limitations
It is not recommended to be used for loading conditions leading to high trim (more than 5 degrees)
It can be used only for symmetrical vessels
How to buy
Please get in touch with us at sales@thenavalarch.com OR info@thenavalarch.com to learn more about pricing and how to buy.