Bollard Pull Calculations
Get a complete bollard pull calculation with limiting towing speed estimation done for your upcoming tow
Save on your engineering
With a lean operating model, low overheads, and well researched rates, we pass on the value to you
Top notch quality
We work with the best industry experts from around the globe, and ensure that you get a high quality deliverable
Added benefits
Get free coupons for our software products' subscriptions (worth 5% of the order value)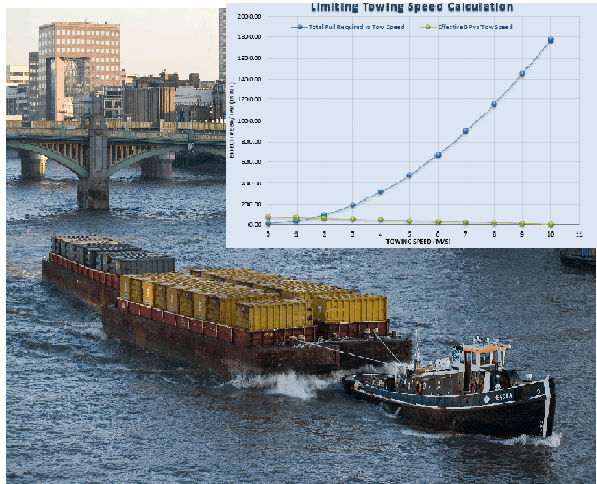 Get a transportation analysis done by experts, on-budget and on-schedule
 Are you
A charterer or vessel owner looking for the right sized tug to hire for your charter barge/vessel?

A salvage expert looking for the right sized tug for a salvage operation?

A consultant who has to find the best fit tug for towing a barge/vessel?

A reviewing authority/MWS looking to verify the tug selected for a particular operation?
The critical exercise which you need is a thorough and accurate Bollard Pull calculations to establish the pull required for the Barge/Vessel. While it seems simple, every small assumption which you make has the potential to affect the result wildly, leading to either an undersized tug (and subsequent heartburn with apprval authorities) or an oversized tug (leading to unwanted expenditures)
There are many reasons why a bollard pull calculation can go wrong:
wrong methodology applied,

wrong environmental parameters considered,

calculations not taking into account the specific vessel's geometry

not following the correct guidelines
We at TheNavalArch have been studying bollard pull calculations for years, and have come to perfect our method for calculation of Bollard Pull – having applied it to multiple real life tows and helping our clients save substantial operational costs. We have also developed our in-house calculator which you may like to explore here and here (for barges and ships, respectively)
Fill this simple form on the right to get a quick quote on your bollard pull calculation requirements – in time and within budget, and select the right sized tug for your operations.
What will be delivered?
A report detailing the bollard pull calculations (it can be appended to the Towing Manual)