Resistance Simulation using CFD
Get fast, reliable, and accurate resistance simulation for your vessels
Save on your engineering
With a lean operating model, low overheads, and well researched rates, we pass on the value to you
Top notch quality
We work with the best industry experts from around the globe, and ensure that you get a high quality deliverable
Added benefits
Get free coupons for our software products' subscriptions (worth 5% of the order value)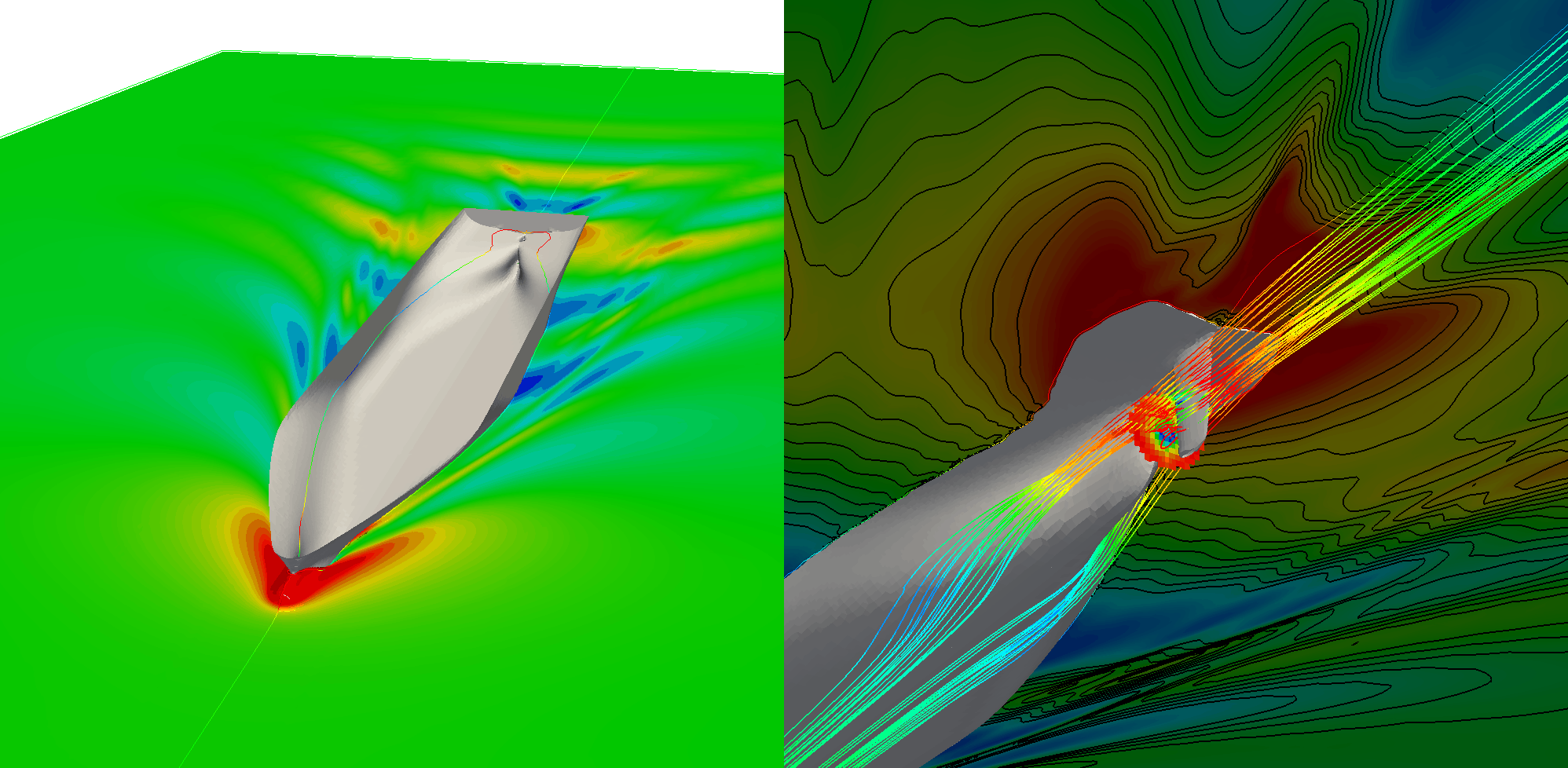 Get resistance simulation done by experts, on-budget and on-schedule
Are you looking for reliable resistance simulations for your ship, boat or marina, performed using a high-fidelity surface flow RANS solver obtaining fast convergence of resistance, dynamic sinkage, and trim?
Ship resistance and self-propulsion in calm water can be calculated for any vessel at any speed, including displacement, semi-displacement, planing, hydrofoil, and multi-hull vessels. Analysis can be performed for a range of drafts and/or speeds.
Added resistance in waves and wave loads
Calculating added wave resistance or powering in irregular or regular waves, together with motions for comfort and acceleration loads assessment. Wave loads in extreme weather can also be assessed.
We're here to help. With our team of experts drawing from their years of experience performing CFD analyses for all varieties of vessels, we can perform the CFD analysis of your vessel in a reliable, safe, and effective manner. 
Deliverables:
A detailed report on Resistance Simulation