Transportation Analysis for Deck Cargo
Get a complete transportation analysis performed for a deck cargo – includes Stability, Motions, Strength and Seafastening
Save on your engineering
With a lean operating model, low overheads, and well researched rates, we pass on the value to you
Top notch quality
We work with the best industry experts from around the globe, and ensure that you get a high quality deliverable
Added benefits
Get free coupons for our software products' subscriptions (worth 5% of the order value)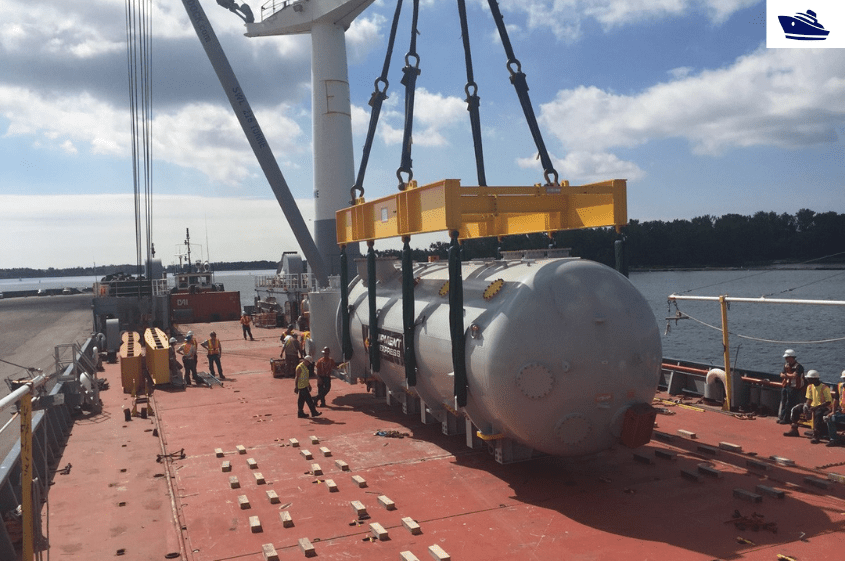 Get a transportation analysis done by experts, on-budget and on-schedule
Are you a vessel owner/charterer looking for robust engineering for the heavy deck cargo which you need to transport? Unsure of the right vessel to be selected?
Had to change the vessel for an upcoming transportation operation, and need a quick but detailed transportation analysis performed?
Equally importantly, is the vessel suitable for the cargo? Is the deck strength of the vessel sufficient to ensure no damage? Is the cargo going to experience heavy environmental loads during the transit, and are the seafastenings designed adequately? 
A thorough Transportation Analysis involving checking every aspect of transportation is the answer. It should check, right from the vessel's stability during the transit, to the strength of the under-deck structure and if the lashings are strong enough to take the environmental loads of wind, current and wave. To be assured of the safety of the Cargo as well as the Vessel, a Transportation Analysis is an inevitable exercise.
We're here to help. Just help us fill out the form below, and we'll get back to you with a quick quote to provide you a solution within your budget and schedule.
Deliverable:
Transportation Analysis report, including but not limited to:
Vessel Stability
Vessel Motion Analysis (as applicable)
Deck Strength Check
Seafastening Design
Lashing Plan
Bollard Pull Calculation (as applicable)
Towing/Emergency towing arrangement (as applicable)