Vessel Hull 3D computer model generation
Get a 3D hull model generated for use in further analysis (e.g., Stability analysis)
Save on your engineering
With a lean operating model, low overheads, and well researched rates, we pass on the value to you
Top notch quality
We work with the best industry experts from around the globe, and ensure that you get a high quality deliverable
Added benefits
Get free coupons for our software products' subscriptions (worth 5% of the order value)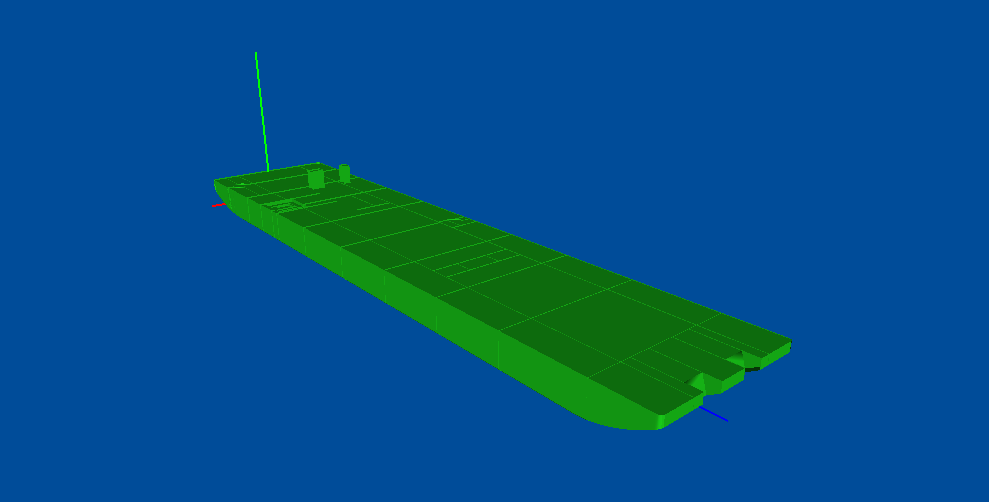 Get a 3d hull modeling done by experts, on-budget and on-schedule
A 3D model of a vessel has multiple uses during the lifetime of the vessel.
Emergency Response and Salvage: In critical emergency scenarios which require quick response and checking residual stability of the vessel, critical response time can be saved if the 3d model of the vessel is available, compared to creating the 3d model after the emergency has occured (A 3d model creation can take between 6 hours to a few days)
Stability assessments – quick stability checks for an upcoming planned voyage, or for a bid project can be done quickly using the 3d model and some standard stability software like NAPA, GHS, Autohydro, Maxsurf etc
Vessel modifications or conversions – for projects involving vessel modifications and conversions, a 3d model can be used to quickly assess the effect of the modification on the vessel stability,or to recommend any changes required in the structure to meet stability requirements
What we will deliver?
We will deliver a 3d DXF model of the vessel in the coordinate system desired by the client. The DXF (Drawing Exchange Format) is a universal format which can be input in most ship design software for further stability assessments.