Equipment Foundation Analysis
Get a Finite Element Analysis done for designing the foundation of an equipment on a vessel
Save on your engineering
With a lean operating model, low overheads, and well researched rates, we pass on the value to you
Top notch quality
We work with the best industry experts from around the globe, and ensure that you get a high quality deliverable
Added benefits
Get free coupons for our software products' subscriptions (worth 5% of the order value)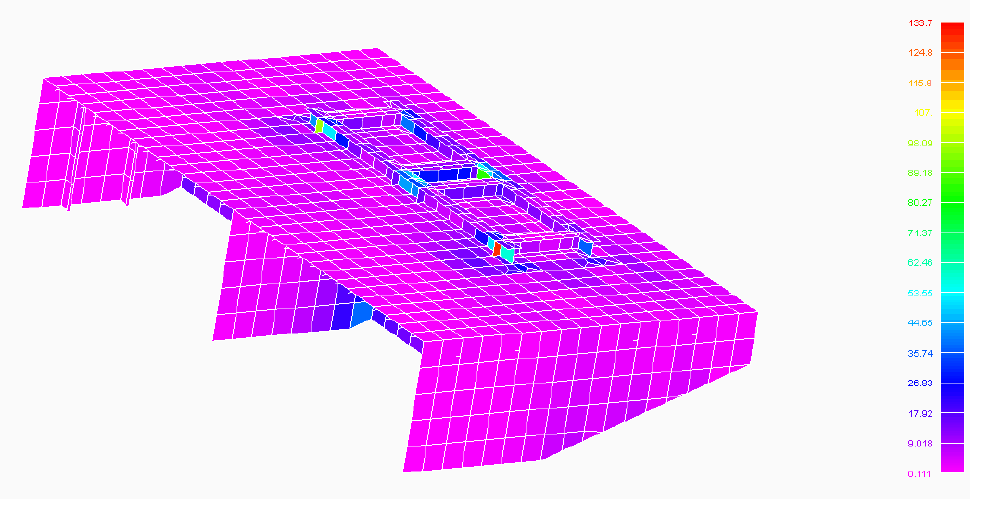 Get a equipment foundation FE analysis done by experts, on-budget and on-schedule
An equipment installed on the main deck or tween decks/other decks of a vessel requires an assessment to know whether the deck's structure is strong enough to take the loads imposed by the equipment's foundation. The Weight and Center of Gravity of the equipment may impose asymmetric loads on its foundation, and the underdeck structure should be sound enough to be able to undertake these loads. 
While basic checks using simple formulas may be sufficient in many cases, more complicated cases with heavy equipment spreading out to multiple structural members under the deck may require a Finite Element Analysis to establish the suitability of the vessel. 
These studies are helpful in knowing if additional reinforcement is needed for the underdeck structure, or if the foundation design can be altered to meet the strength requirements.
All analysis is performed as per the applicable Statutory or Class Rules. Please fill out the form below to receive a quote
Deliverable: FE Analysis report