Stability Assessment for your vessels
Get a complete Stability assessment done for your vessels, whether for the design stage or for an upcoming operation
Save on your engineering
With a lean operating model, low overheads, and well researched rates, we pass on the value to you
Top notch quality
We work with the best industry experts from around the globe, and ensure that you get a high quality deliverable
Added benefits
Get free coupons for our software products' subscriptions (worth 5% of the order value)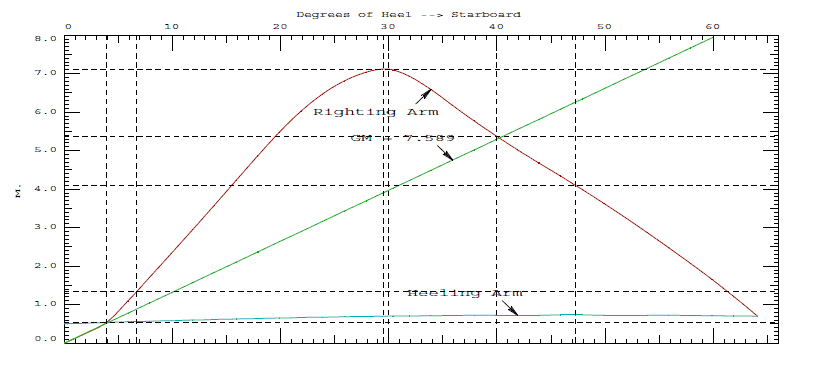 Get a stability analysis done by experts, on-budget and on-schedule
Are you a ship owner, ship manager or a consultant who is facing issues with Stability assessment of a vessel?
Stability Analysis of a vessel is an important assessment which gives critical insights for vessel masters and engineers which are vital for the voyage and port operations.
Stability analysis may be needed in many cases:
During the design stage – a full stability booklet (Intact and Damaged) may be needed
A one-off stability assessment may be needed for vessels loading a cargo for a voyage, and if the vessel doesn't have a loading program (e.g., Barges)
Preliminary Stability assessment during bid stage
Stability booklets may need to be updated for a variety of reasons, viz.

When the underlying rules or regulations are updated, e.g., damaged stability instrument was made mandatory for tankers in 2016
If the DWT of the vessel is to be reduced
For some structural modification in tanks which affects stability
If the vessel has to be used for carrying a different Cargo than usual

Stability assessments are also needed for marine operations like salvage, towing, loadout, launching and lifting
Are you facing issues with Stability assessment of a vessel?
Lack of a competent Naval Architect to carry out Stability?
Time constraint – need a quick stability assessment over a weekend?
Need another set of eyes to review a Stability assessment?
Local consultant proving too costly?
We're here to help.
TheNavalArch has a panel of experts with focused experience on performing Stability analyses for a range of floating structures; we commit to getting back to you within a day of submitting your requirements. Please use the form below to submit your requirements.