Get a Stability engine for your vessel starting as low as USD 499*
*Annual recurring subscription

Easy interface
Easy to navigate, simple interface, easy to use and understand
Quick results
Get trim and stability of a vessel at your fingertips, in a few minutes
Custom-made
Completely custom-made for your vessel, with specific IMO requirements hard coded – cargo vessels, barges, cruise ships*
Easy to deploy
As a top-up service, we can create the database*, and deploy it in a week's time. You will get the app in 'Plug-and-play' mode – deployed to both ship and shore
Ready Support
We'll support you promptly in using the app for successful assessments. Reach out to us anytime on WhatsApp!
Instant Report
Get an instant PDF report of the Stability calculations with full details of loading and Stability evaluation
*The apps currently cover IMO General Criteria, Pontoon Criteria and Passenger Vessel Criteria. Any other vessel types needing some specific stability criteria will require customization at an additional cost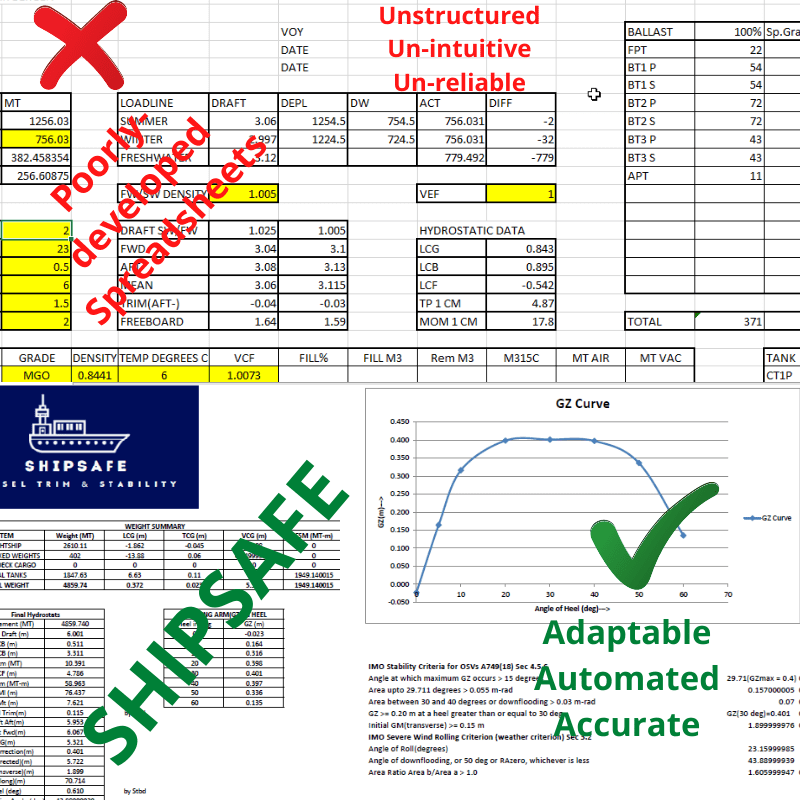 Get reliable stability calculations, don't rely on poorly developed spreadsheets
Are you using poorly developed, untested spreadsheets to evaluate the trim, draft and stability when loading a vessel?
Getting the trim and stability correctly for a vessel goes a long way in giving you a hassle-free transport operation, and keeps you stress-free while the vessel is on course. Also, knowing any potential issues beforehand also helps in reworking the loading plan. 
DON'T rely on poorly developed spreadsheets that have no guarantee of accuracy, and require huge manual intervention (like looking through the stability booklet for values of hydrostatics) and may lead to inadvertent errors.
ShipSafe has been verified against results from industry software like GHS/Autohydro/Maxsurf, and its results are within 5% of the results from these industry software. Further, being based on the actual vessel's data there's no scope for errors due to manual data entry. 
As an option, we provide you the final file in a 'plug-and-play' mode, verified and working. All you need to do is to create a new loading condition, and you'll be good to go. If you're stuck anywhere, we're available for quick support. 
Don't depend on unreliable spreadsheets and manual calculations, just transition to a reliable solution that works!
TESTIMONIALS
See what our customers have to say about ShipSafe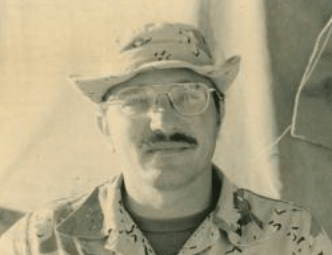 James Andel, P.E.
Licensed Professional Engineer: Minnesota
Licensed Civil Engineer: California
I highly recommend TheNavalArch's Pontoon Barge Stability app to anyone doing pontoon barge stability evaluations. I have used this app with highly successful results on a marine construction project using pontoon barges for material deliveries. The app is easy to use. Loads and load configurations can be easily changed in order to evaluate different situations or options. Output from the app is a well organized  comprehensive report easy to review and ready for submission for approval (if needed) without modification. A highly recommended and very useful App.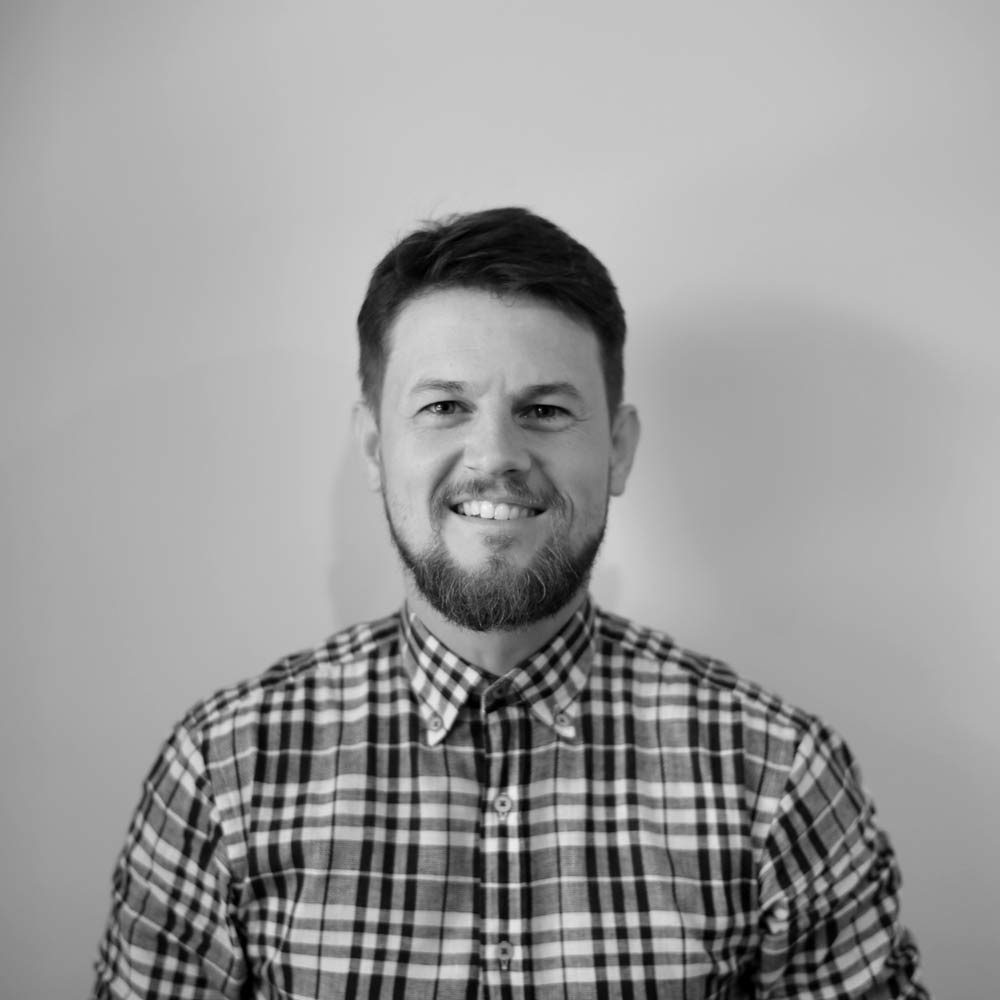 Stuart Edwards – Principal Heavy Lift / Structural Engineer – Edwards Heavy Lift
I've used the TheNavalArch's Ship Stability calculator across a number of projects for sizing and analysis of barge inclination for cranes on floating barges.  I find the software fast, easy to use, and accurate.  It allows me to rapidly select a barge and crane combination and optimise solutions including for ballasting.  I would recommend this app.